Credit Challenges/ Bankruptcy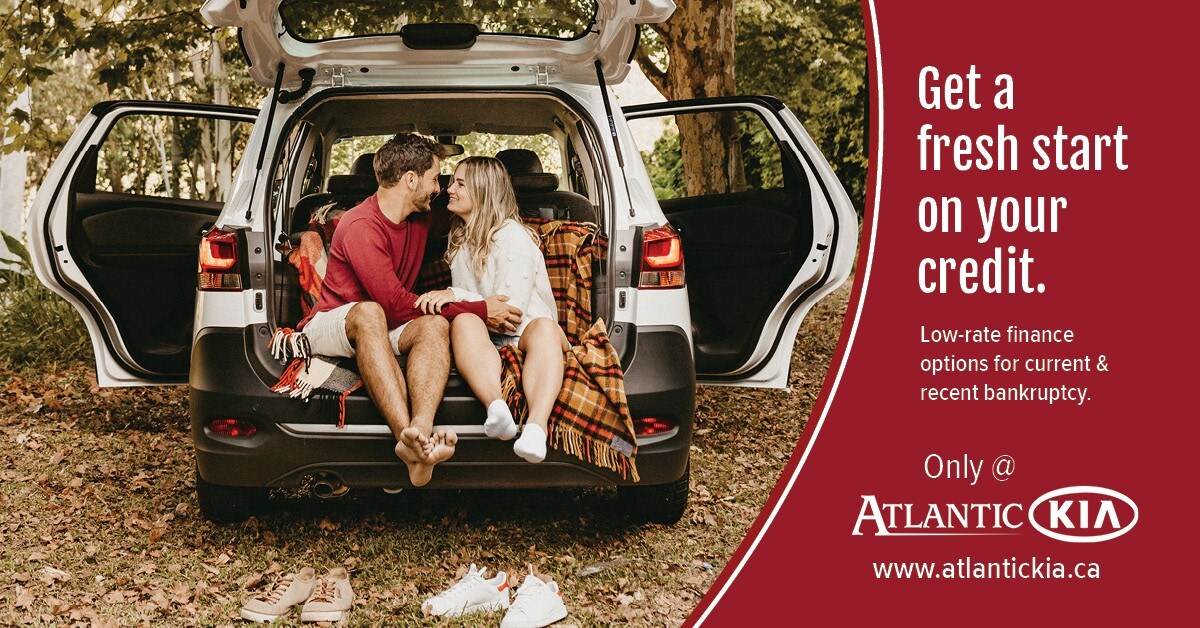 Subprime Lending
At Atlantic Kia, we understand that many automotive consumers and drivers do not have a perfect credit score.  But that should not hinder your ability to own the car you want.  We can help you get approved for an auto loan in Amherst, Nova Scotia, regardless of your credit score.
We welcome all customers from Amherst, Sackville, Springhill, Oxford, Parrsboro, and beyond to complete a secure online credit application and allow us to help you discover your available auto loan options.
Auto Financing: The Basics
A car loan or lease should be planned to minimize any financial hardship and is an excellent tool to establish your credit score. If your credit score is below a certain threshold, usually below 600, prime lenders' approval rates may be reduced. But, you can still qualify for an auto loan. Subprime loans are an alternative loan available to a borrower who wouldn't typically qualify for a conventional loan due to high-risk factors like poor credit and high debt to income ratio, and even low income.
Advantages Of A Subprime Loan
Your credit score may fluctuate due to job loss, emergency repairs, illness, or other factors.  Yet, because it fluctuates, that also means that you, as a consumer, have the opportunity to rebuild your credit back to a healthy state.  A car loan in Amherst, Nova Scotia, is one of the most effective ways to rebuild your credit score and regain your creditworthiness.  Although you may pay a higher interest rate for a short timeframe, you will also get to drive away with a new car and build a better credit score tomorrow.  Contact us today to ask how we can help you rebuild your credit.
What Are Subprime Lending Rates?
Usually, if you receive a credit score lower than 620, you are looking into subprime car loans. If you are getting approved for a subprime loan, you can expect interest rates anywhere from 6% to 13% for subprime loans. The rates are determined when the lender looks at factors like missed or late payments, high credit card balances, and numerous credit inquiries, which can drastically affect your credit score.
At Atlantic Kia, we can help you structure your auto loan payments to ensure you are comfortable with your monthly obligations.  Our Finance Center professionals can work with you to get you a subprime car loan for a rate that can work within your financial situation.